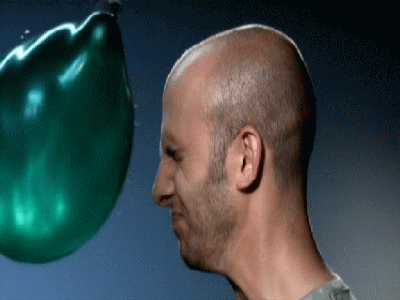 Slow motion – Water Balloon pops to the face
'Look at the best martial artists. They move very slowly. The faster you type, the slower it will feel to you, because you surf with your thinking.
The same thing applies to reading.  The faster you read, the more time will disappear, because you'll be able to feed stuff to your brain as fast as your brain can process it.'
So says David Allen, author of business bestseller, 'Getting Things Done'. Interviewed in Fast Company magazine, David Allen continues, 'That's why speed readers have better comprehension.  They've trained their eyes to recognize stuff as fast as their brain can handle it.'
During over three decades of speed reading training I have taught more than 100,000 executives and students how to read faster.

One of my fastest readers was  Continue reading →